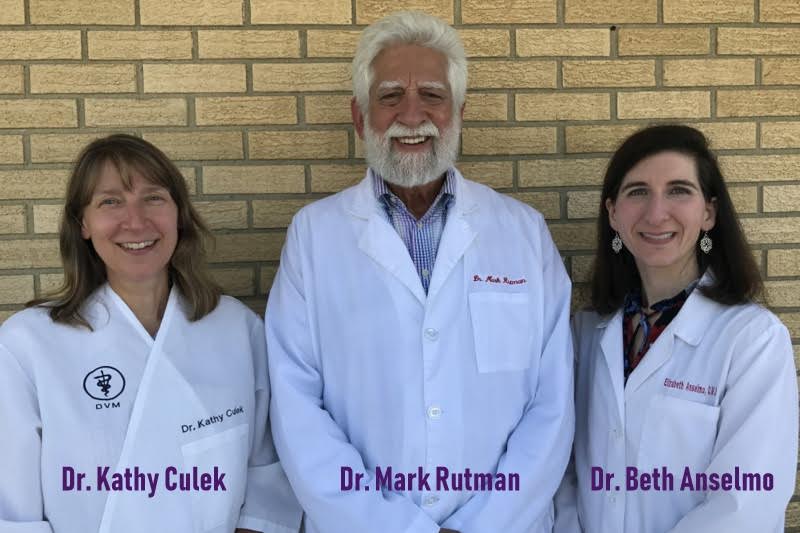 DR. KATHY CULEK
Dr. Culek graduated cum laude with her veterinary degree in 1991 from The Ohio State University College of Veterinary Medicine. She joined the Eastside Dog & Cat Hospital in 1996. She is a native of Geauga County. In her spare time, she enjoys horseback riding and spending time with her two dogs and two cats.
DR. MARK RUTMAN
Dr. Mark Rutman is a 1972 graduate of The Ohio State University College of Veterinary Medicine. While attending the University, he received the Merck award for outstanding achievement in pet care. In addition, he has appeared weekly on NBC TV News and FOX TV8, where he discussed various topics on pet care. He has authored scientific articles that have appeared in national veterinary journals. When Dr. Rutman gets a "breather" from being in charge of all aspects of Eastside Dog & Cat Hospital, he enjoys spending time with his wife Sally, to whom he has been married to since 1969. He is the proud father of Rennie and Jonathan and grandfather to Isabelle, Ariel and Jake. Much of his leisure time is also occupied by his dog, Maggie, and his five cats.
DR. ELIZABETH ANSELMO
Dr. Anselmo graduated magna cum laude from the Ohio State University College of Veterinary Medicine in 2005. She was born and raised in Chesterland and spent 11 years in private practice elsewhere. In July 2016 she returned to her roots and joined our practice, coming back home with her husband, daughters and her German Shepherd, Greta. Dr. Anselmo's interests include internal medicine, cancer chemotherapy, dentistry and behavior. Dr. Anselmo became "Low Stress Handling Certified-Silver in 2017 and in July 2018 Dr. Anselmo completed her "Fear Free" certification. In her free time she enjoys reading, kayaking, physical fitness, theater and visiting family and friends.
Our Staff
---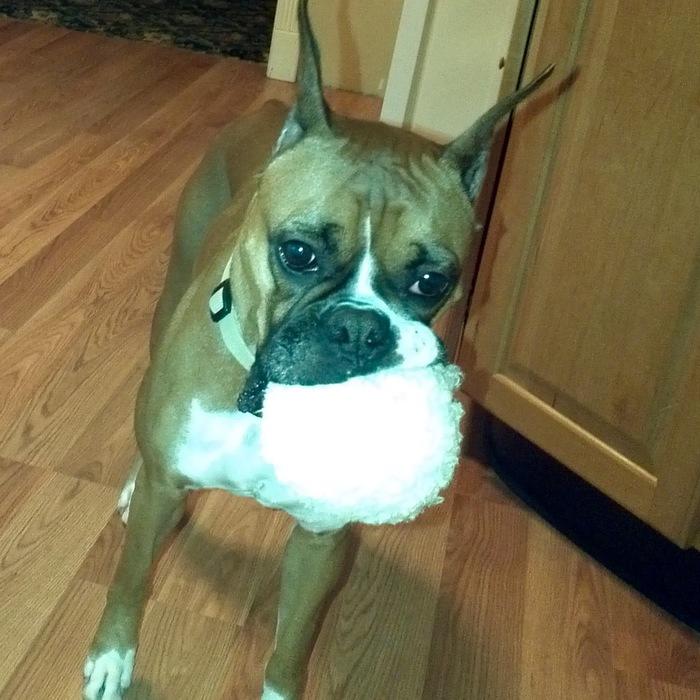 Peggie Makowski Office Manager
My dream job started in 1984, when Dr. Rutman offered me a kennel position here at Eastside Dog and Cat Hospital. Now my primary position is office manager. However, I have worn many hats over the years and I can be found in just about any area of the clinic that needs my help. I have seen many changes in Veterinary Medicine with continued advancements being made that will help improve veterinary care for our devoted pets. Every dog and cat that has shared my home with me has provided a lesson whether it is medically or in the field of animal behavior. Subsequently I continue to grow and learn in these evolving fields. I currently share my home with a dutiful girl Boxer I fondly call Jesse pictured above. This has been the best job, I cannot really call it a job, working alongside my dedicated co-workers and friends here at Eastside Dog and Cat Hospital. Thank you for stopping by our website and I am certain that everyone here will treat your loving pet as if it were their own.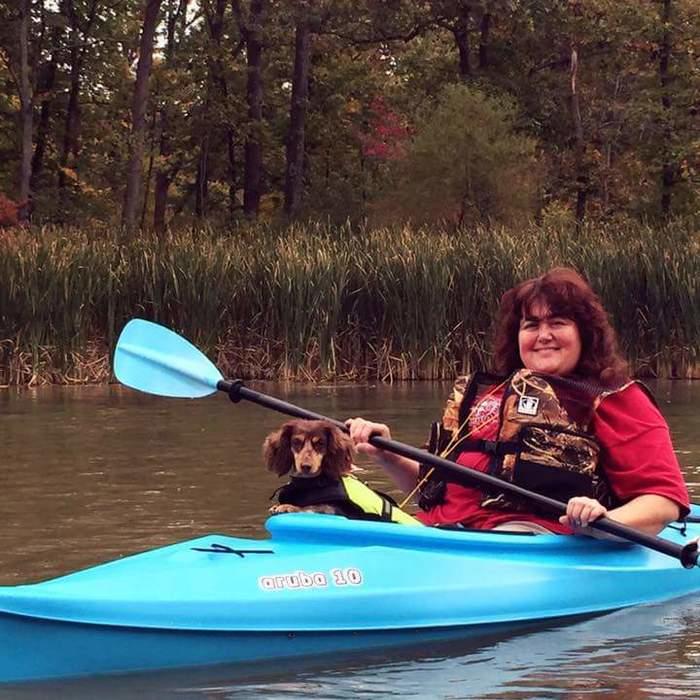 Wendy Kammer Professional Dog & Cat Groomer
I started working at Eastside Dog and Cat Hospital in 1994 and to this day, I enjoy making dogs and cats look and feel their best. My mini long-haired Dachshund, Towanda, accompanies me to work and on many adventures. At home, I live with a Siamese mix cat named Chesney, my daughter and her Dachshund Alden. I love to travel and stay active with my two adult children and the 40+ teens in the youth program I organize.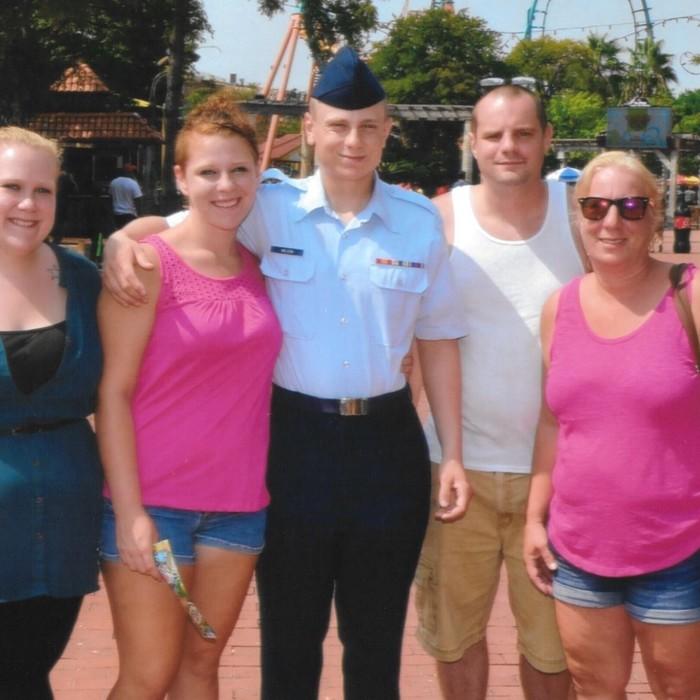 Kathy Johns Exam Room Technician
I have been at Eastside Dog and Cat Hospital since 1999. She takes care of our Bed & Breakfast pets and is also an exam room technician. Kathy has 4 children and is a Grandmother. In her free time she loves to read and works on projects around the house. Barbara Davidson Receptionist
Photo coming soon!
I'm Barb Davidson and I came to Eastside Dog and Cat Hospital in 2001. Over the past 20 + years I've worked at a couple of other clinics and have found my home here. I manage the front office desk along with Jodi, Claudia and Bitsy. We will most likely be the first people you will meet here at Eastside Dog and Cat Hospital and pride ourselves on welcoming you to our office. Our goal is to do whatever we can to provide you and your pet with caring service. When I am not with my Eastside family I share my life with my family and 2 dogs and 1 cat.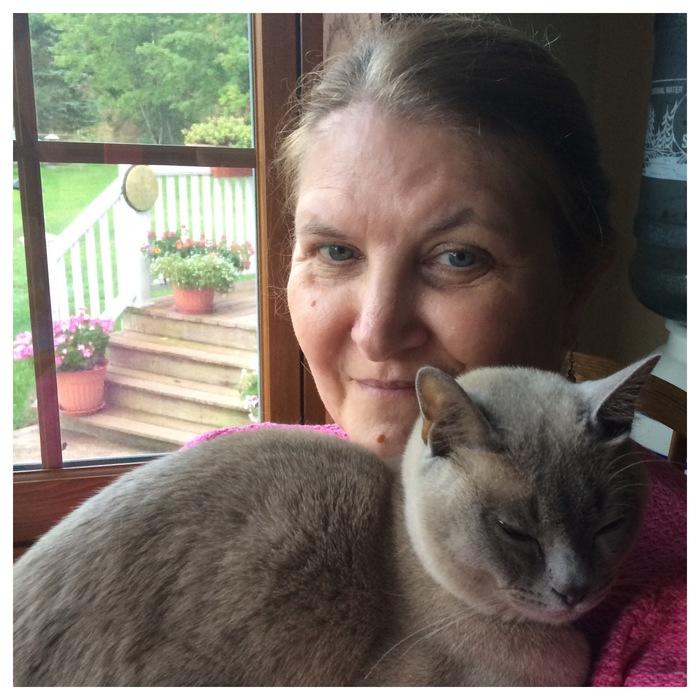 Geralyn Hawk Exam Room Technician
Hi! I have worked in the veterinary profession for 36 years, but I have been at Eastside for 13 years. I am currently an exam room technician, but you may find me filling in as a receptionist or in the kennel. My favorite part of my job is making the patient and the client feel heard, comfortable and well taken care of. I treat each patient as though he or she were my own. When I'm not at work I enjoy camping, hiking and traveling with my husband. We share our home with a Rhodesian Ridgeback, a Chesapeake Bay Retriever and a Burmese cat. The Chesapeake and the Burmese cat are both Therapy pets. It is very rewarding to see the joy they can bring to people in need of a little pet therapy.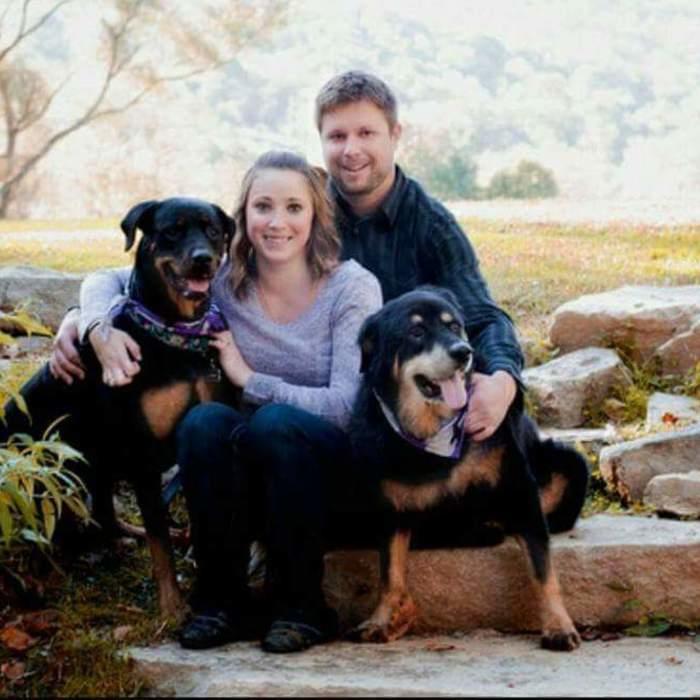 Heather Palmieri Registered Veterinary Technician
I received my Associate of Applied Science Degree in Veterinary Technology from Stautzenberger College in 2010. I have three dogs and a cat. In my spare time I enjoy boating, traveling and spending time with my family and friends. Claudia Andrews Receptionist
Photo coming soon!
I came for the free Welcome Wagon exam and stayed for the best Veterinary care I had ever received. Four years later I was offered a position as a receptionist. Great combination; best Veterinary care and a great place to work! At 7 years old my mother told me I could get a kitten. My father said that he would run away if I did. It was a heart-wrenching decision, but the cat won and my father stayed too. Many pets have come and gone since then, sometimes I don't have a dog, but I always have a cat. My life has evolved to taking in the older pets that need my love and care. I often find I needed them more than they need me. Currently I have 5 cats and 1 very large dog with a Tennessee accent rule the roost. My husband and I are just there to fill the food and water bowls and provide love and a lap to nestle on. Yes, even the big dog likes to snuggle. Sabrina Vasko Receptionist
Photo coming soon!
I have been in the veterinary field for 5 years. My grandpa was an equine veterinarian. I share 6 dogs and 1 cat with my twin sister who also has a love for animals. In my spare time I enjoy spending time with family and doing photography.